La Capanna di Eraclio. La grande cucina di Maria Grazia Soncini   Sei metri sotto il livello del mare. È a questa profondità che ogni giorno Maria Grazia Soncini de La Capanna di Eraclio (Due Forchette per la guida Ristoranti d'Italia del Gambero Rosso) entra in cucina, accende i fuochi, Read More →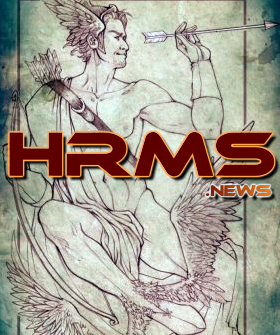 FOLLOW THE LATEST NEWS WITH HERMES!
Hermes,is an Olympian god in Greek religion; He is described as quick and cunning, moving freely between the Worlds...He is also portrayed as an emissary and Messenger of the Gods an intercessor between mortals and the divine.
So here we are with the latest News, and in the best way to keep up with modern times: short name (the consonants of the Name Hermes), and updated news from leading news websites.
Links