TRX/USD is testing a vital long-running ascending trend line of support. TRX/BTC was dealt another rejection blow and is also set to meet a key support area. The Tron price has been cooling the last couple of sessions, looking at both TRX/USD and TRX/BTC.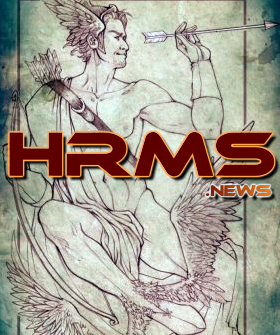 FOLLOW THE LATEST NEWS WITH HERMES!
Hermes,is an Olympian god in Greek religion; He is described as quick and cunning, moving freely between the Worlds...He is also portrayed as an emissary and Messenger of the Gods an intercessor between mortals and the divine.
So here we are with the latest News, and in the best way to keep up with modern times: short name (the consonants of the Name Hermes), and updated news from leading news websites.
Links