Alexander Fleming discovered penicillin in 1928, but a species of insect called the beewolf beat him to antibiotics by about 68 million years.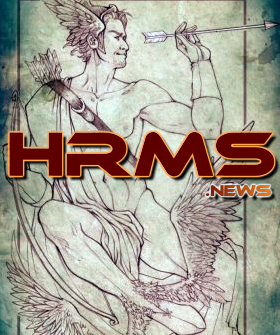 FOLLOW THE LATEST NEWS WITH HERMES!
Hermes,is an Olympian god in Greek religion; He is described as quick and cunning, moving freely between the Worlds...He is also portrayed as an emissary and Messenger of the Gods an intercessor between mortals and the divine.
So here we are with the latest News, and in the best way to keep up with modern times: short name (the consonants of the Name Hermes), and updated news from leading news websites.
Top News
monerod ERROR sync

OS: ubuntu 16.04 x64 0.12.0.0 Lithium Luna x64 2018-05-26 15:46:26.587 [P2P6] INFO global src/cryptonote_core/blockchain.cpp:1464 ###### REORGANIZE...
Links