Banda di fratelli L'11 luglio è il giorno della grande battaglia! L'esercito delle Regine Nere affronterà quello imperiale in un albo di 96 pagine. Stefano Vietti è il fedele cronista pronto a lasciare ai posteri i dettagli della tenzone, Gianluca Pagliarani colui cui è affidata la raffigurazione iconografica dello s Banda di fratelli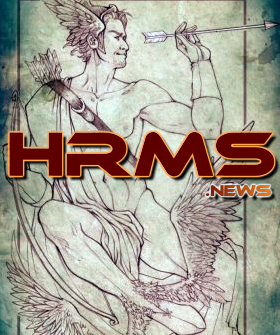 FOLLOW THE LATEST NEWS WITH HERMES!
Hermes,is an Olympian god in Greek religion; He is described as quick and cunning, moving freely between the Worlds...He is also portrayed as an emissary and Messenger of the Gods an intercessor between mortals and the divine.
So here we are with the latest News, and in the best way to keep up with modern times: short name (the consonants of the Name Hermes), and updated news from leading news websites.
Links